Why Does DIVERT Mental Health Need Partners?
To divert the mental health system, the DIVERT Mental Health research training platform cannot stay within the confines of any one university or even universities as a whole. We need learners and teachers from different sectors to teach us and to learn with us for true change to occur.
---
Why partner with us?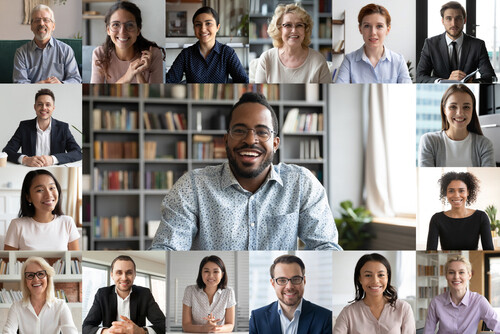 You have learners and mentees



We will be building an innovative online community that allows people from diverse backgrounds and disciplines to come together to learn how to make mental health care for children, youth, and families more inclusive and accessible. Mentorship matching based on lived experiences and interests will connect learners across the country. These learning opportunities will be offered free of charge to registered members.

You have teachers and mentors



Harnessing the expertise across universities, industries, mental health care organizations and both governmental and non-governmental organizations is a key innovation of DIVERT Mental Health. Partner organizations are encouraged to co-create and/or suggest future learning opportunities for our community.

You have innovators



We want to inspire new research partnerships between academic and non-academic sectors that push the boundaries of inclusive knowledges and innovative technologies. Join our community to not just learn but to meet people from different areas that can synergize with your organization's research interests. Funds will be available for organizations to support DIVERT Fellows working on research projects with partners.

Your organization is a part of the mental health care system, and you want to support ways to make the system more inclusive and accessible



We are evolving. Your organization may have ideas to support our mission. Reach out!
Partners
Spotlight
IBM Canada
IBM is a hybrid cloud and artificial intelligence (AI) company, backed by over a century of business and systems innovation. IBMers are dedicated to building new ways to outthink challenges in a world where cognitive intelligence is infused into the systems and processes that drive business and society. Research and Development (R&D) is core to IBM. We have been innovating in Canada for over 100 years and are in Canada's top ten investors in R&D. This enables IBM to support successful, impactful R&D collaborations that engage industry, academia and government and contribute to Canada's future competitiveness and our society at large. IBM is pleased to support the DIVERT Mental Health initiative as an excellent example of this kind of research collaboration.